We are pleased to offer the following services in store to our clients.For each service performed, a quality inspection follows ensuring that each setting is secure and all functional parts, such as clasps and safety locks, work well.Should you have any questions regarding the services we offer or require specific information, we invite you to get in touch or visit us in store.
Cleaning and Polishing Services
Depending on the item and signs of wear it shows, we may recommend simple cleaning, ultrasonic cleaning or polishing to remove scratches and preserve the shine. For white gold jewellery, the polishing service includes rhodium plating to enhance the brilliance of the metal. 
Engraving Services
Jewellery can be personalized by engraving a name, a date or a message on the metal. This service however is subject to technical constraints and the availability of space on the item in question and must be requested at the time of purchase.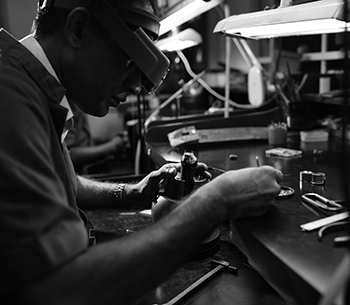 Re-sizing Services
We are able to increase or reduce the size of an item within limitations, to improve fit and comfort. Bracelets, necklaces, chains or rings may be re-sized, however certain designs may not allow for it.
Earring Services
Earring clips can be adjusted for better comfort. An adjustment can be made to increase or decrease the clip tension and gap, and thereby improve the level comfort of the hold on the earlobe.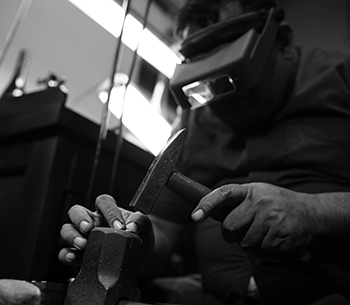 Plating Services
For plated jewellery showing signs of wear, we offer plating services to restore the original finish of the product. You may also choose to have your jewellery plated to alter its appearance.
Repair Services
Proper care and handling will protect your jewellery over time. If however your jewellery is damaged, please avoid further use until examined by our staff. After a careful assessment, a quotation will be provided, and if the charges are accepted you repairs and replacements will be made.